Walsall Prisoners Benefit Concert Ticket [1900]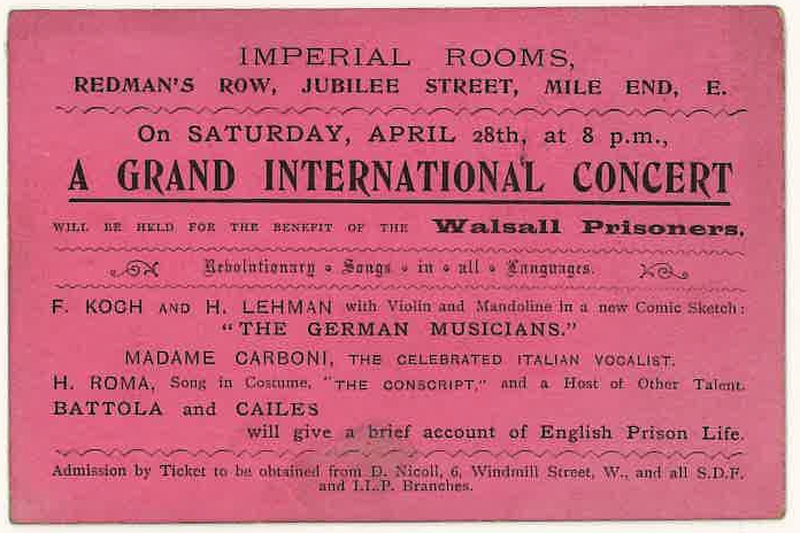 IMPERIAL ROOMS,
REDMAN'S ROW, JUBILEE STREET, MILE END, E.
On SATURDAY, APRIL 28th, at 8 p.m.,
A GRAND INTERNATIONAL CONCERT
WILL BE HELD FOR THE BENEFIT OF THE Walsall Prisoners
Revolutionary Songs in all Languages
F. KOCH AND H. LEHMAN with Violin and Mandoline in a new Comic Sketch:
"THE GERMAN MUSICIANS."
MADAME CARBONI, THE CELEBRATED ITALIAN VOCALIST.
H. ROMA. Song in Costume, "THE CONSCRIPT," and a Host at Other Talent.
BATTOLA and CAILES will give a brief account of English Prison Life.
Admission by Ticket to be obitained from D. Nicoll, 6, Windmill Street, W. and all S.D.F. and I.L.P. Branches