Lessons of the Revolutions in Germany and Austria Meeting flier (1925)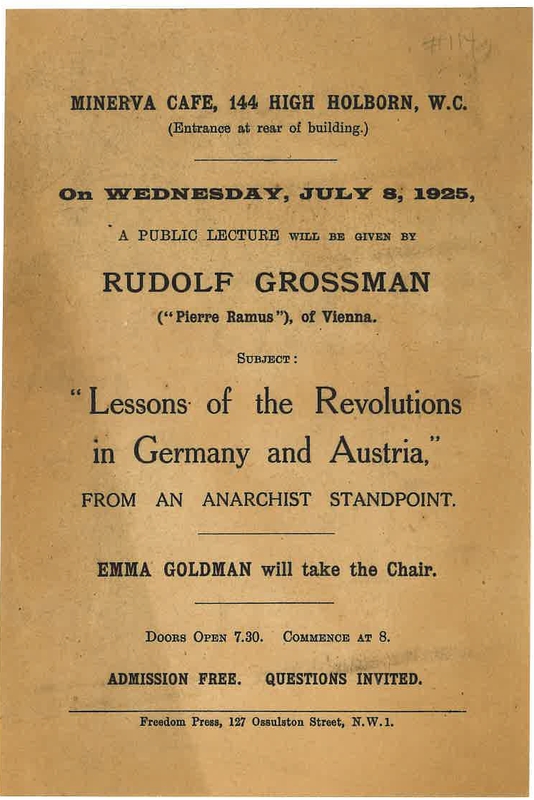 MINERVA CAFE, 144 HIGH HOLBORN, W.C.
(Entrance at rear of building.)
On WEDNESDAY, JULY 8, 1925,
A PUBLIC LECTURE WILL BE GIVEN BY
RUDOLF GROSSMAN
("Pierre Ramus"), of Vienna.
SUBJECT :
"Lessons of the Revolutions
in Germany and Austria,"
FROM AN ANARCHIST STANDPOINT.
EMMA GOLDMAN will take the Chair.
DOORS OPEN 7.30. COMMENCE AT 8.
ADMISSION FREE. QUESTIONS INVITED.
Freedom Press, 127 Ossulston Street, N.W.1.