Support the Fundación Anselmo Lorenzo one of the largest anarchist archives in the world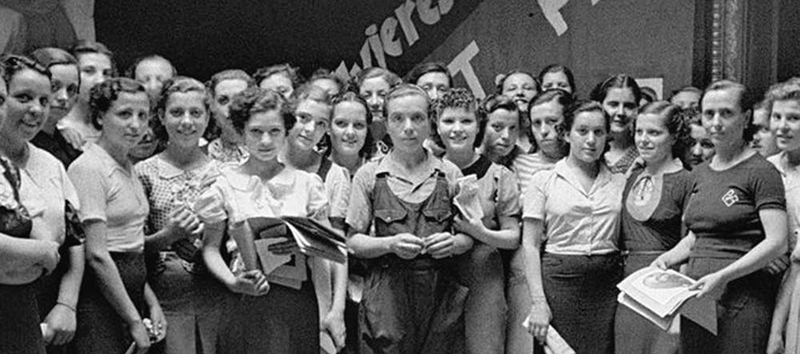 The Fundación Anselmo Lorenzo [1] (FAL) is one of the largest archives on the history of the anarchist and labour movements in Spain and worldwide. Part of the historic union CNT (Confederacion Nacional del Trabajo), our holdings span from the beginning of the workers' associative endeavours in the nineteenth century, all the way up to the present era, including the momentous events during the Spanish Civil War and the Spanish Revolution of 1936-1939.
We not only look after this vast collection of materials (including thousands of books, newspapers, films, photographs, posters, and the like), but we actively work together with academics to promote research on the history of the working class and its struggles. As such, we have facilitated and assisted more than 440 requests from historians in 2020 alone and we regularly publish books and organise exhibitions on the matter. We also support and participate in our people's effort to retrieve the memory of those repressed during the Franco dictatorship and have assisted more than 120 requests over the last year to find information about murdered, incarcerated or missing relatives.
Up to now, our efforts have focussed in the period leading up to 1939 and our archivists and curators have done a great job preserving this legacy. However, there's still a huge collection of documents and materials up to the present day that require an additional effort! These correspond to the years of exile, after the defeat in the Spanish Civil War, or the troubled period after the end of the Franco dictatorship.
We do not receive any state subsidies or grants and rely instead on the support of the union CNT and on voluntary contributions. To fund the additional effort on the most recent part of our archive, we have launched a crowdfunding campaign, that you can access in the following link together with additional information https://www.gofundme.com/f/aydanos-a-preservar-la-memoria-libertaria.
You can obviously support us by donating, but also by sharing info about the campaign on social media or by any other means. Needless to say, we are open to any suggestion of collaboration from like-minded researchers and institutions, and we'd also welcome any proposal in this regard. We are happy to offer access to our archives for your research and we hope that the amount of files and materials available will increase substantially with our new additions from 1939 onwards. Please, don't hesitate to get in touch with us for any questions, requests or proposals that you may have at fal@cnt.es. Thank you in advance for your support and for your attention.
Kind regards
Fundación Anselmo Lorenzo.
Note
[1] https://fal.cnt.es/
Fundación Anselmo Lorenzo
C/ Peñuelas, 41 28005
Madrid (España)
91 473 82 48
fal@cnt.es
[Update: It worked: "A colleague has joined the archive who has already begun to catalog the enormous photographic collection after 1939. On the other hand, the essential conservation materials for this task have been acquired."]