A Roll-call of Female Participants in the Guerrilla War against Franco: An Updated list of Women who took Part in the Post-civil War Direct Fight against Francoism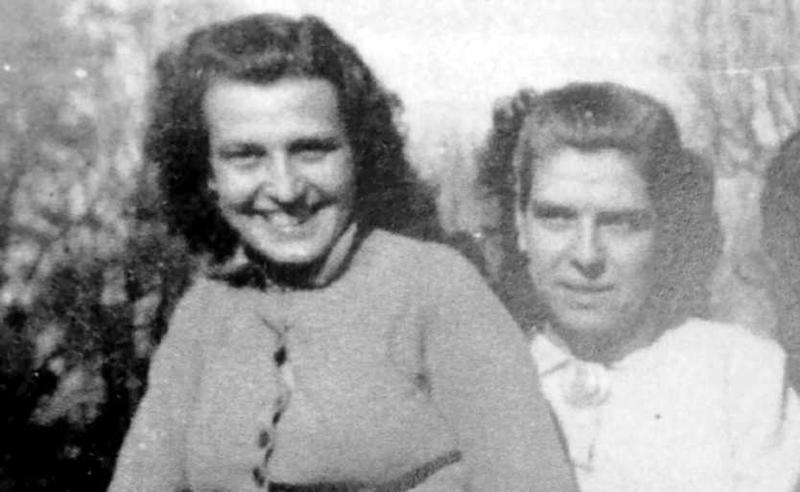 Greetings, readers. Since International Women's Day has just passed and since more and more data are emerging regarding female involvement in the anti-Franco guerrilla war, allow me to update and improve our roll-call of female guerrillas.
We are going to tackle the topic on a geographical basis, so let us begin with Albacete. We have information regarding two women who were up in the sierras in that province. Ramona Cuenca Alarcón was part of the band of 'El Granaino' and was captured with other members of that group on 29 June 1944 in Elche de la Sierra; then there was Felisa García González aka 'La Chata' who, up in the sierras, was the partner of 'El Sapo', both of them being slain following a brush with the Civil Guard in the townland of Yeste on 19 October 1948.
In the Andalusian area we have reports of the following women spending time in the sierras: Josefa Bernal Fernández aka 'La Pollita' (who, after operating in the sierras of Andalusia as a guerrilla made it out to Tangiers alive), Isabel Navarro from 'El Carbonero's libertarian band, operating in an around Almería; she was killed in November 1941. Carmen Vizcaíno Hernández, from 'El Mota's band, operated in Almería only to perish following a shoot-out with Civil Guards in late March 1944. Maria Argüelles Lorca, from 'Culito de Salar's band in the Granada area was killed by the Civil Guard on 8 February 1947. Maria Jiménez Ramírez, from the 'Los Clares' band, was murdered in November 1947. The libertarian Asunción González Toro aka 'Catalina', also from the 'Los Clares' group operating in the Granada area was killed in a clash with the Civil Guard on 23 November 1947. Another female libertarian, Catalina Florido del Rio was operating in the hills around Málaga from 1937 to 1940, before she was eventually captured. Victoria Ruiz Casanova aka 'la Reloja' was active during the early years in the Frigiliana area in Málaga. According to testimony from Miguel Martín, she was murdered by fellow guerrillas. Trinidad Fernández Hernández aka 'la Turri', from Casares in Málaga, took to the hills in 1943. More than that I do not know. In the same province there was Manuela Fernández Medina who took to the hills in 1943 only to be arrested the same year. An unidentified female guerrilla was captured in Santa Eufemia (Córdoba) on 10 March 1947.
Magdalena Cortés Díaz aka 'Chaval' from the 3rd Córdoba Guerrilla Agrupacion was arrested in October 1946. Manuela Díaz Cabezas aka 'Parrillera', from the 'Los Parilleros' band, operated in and around Córdoba until arrested on 20 December 1944. She served 20 years in prison. Isidora Paulina Merino Merino, the partner of 'el Templao', was up in the hills above Córdoba from 1946 to 1947, at which point she was captured. Maria Esquivel was part of the band led by 'el Chato de Huelva' and she was condemned to death and executed on 12 February 1943. Ana Jiménez Medianilla aka 'la Compuesta', from Jubrique, as up in the hills with her partner from April 1943 until November 1945. Sergia Flores Sanz, Luisa Lira Montero and Soledad García Montero, from the 'Lazarete' band, operated in the provinces of Córdoba and Ciudad Real; all three perished in clashes with the Civil Guard, on 2 June 1947 (in the case of the latter two) and on 5 March 1948 (in the case of the first named). Soledad's sister Isabel García Montero served in the band of 'Corruco' and the band led by the libertarian Lavija. She was captured in Madrid in 1946. Maria Josefa López Garrido aka 'la Mojea' served with Julián Caballero's band in Córdoba before being slain by the Civil Guard on 11 June 1947. Magdalena Aranda Hernández was part of the 'los Chaparros' band in Jaen and was killed by the Civil Guard in 1944. Antonia Robledillo was active in Jaén province alongside 'el Sastre' and was arrested on 22 January 1944 and served 6 years in prison. Maria García Hernández aka 'Maria de la Tos', and Francisca Pérez Castro aka 'Gililla' were part of the band led by 'el Niño Lucella' in the Jaén area. 'Gililla' was arrested in August 1944. Josefa Yesa Gil was active with the Cádiz bands in 1940 and 1941. She was arrested in December 1941. Consuelo Caro García aka 'Maria' from the 'los Morenos de Cortes' band was arrested in 1947. Juana Chacón Cano aka 'Chacona' served in the same Cádiz band and stayed up in the hills from 1940 until 1947 when she successfully left for Tangiers. All we know of Antonia Moya Villegas is that she came from Andalusia and that she and three fellow members of her band were trying to cross into France with a CNT guide on 11 February 1948, they were discovered on a train in Ripoll (Catalonia); an exchange of gunfire claimed the life of one policeman and wounded another. Antonia and two of her comrades were killed and the other two were arrested and subsequently shot.
Let us now move on northwards. In terms of Asturias we know of the activity of 'Rosario la Maña' who was part of the libertarian bands led by 'Santeiro' and 'el Maestro de Vilarmeirin'; they say of her that she dressed in a blue overall complete with Sam Brown belt and Schmeisser sub-machinegun. Brigida Álvarez Alonso was with the 'los Caxigales' band after they were discovered in her home. Josefina Álvarez Fernández together with 'Popo', was hunted down by a counter-gang in Llinaregu (Lena) in February 1939, at which point hey both opted for suicide rather than surrender. Dorotea Carrio Vega was killed after a drawn-out firefight in Condao (Laviana) in March 1939. Defina Chacón Ochoa was a member of the 'los Chapones' band operating in the Tineo area. Estafania Cueto Puertas aka 'Fanny', a member of the Peñamayor bands, was wounded in a dragnet operation in January 1939, arrested and executed on 29 August 1939. Felisa Fernández Arandojo aka 'A Rubia da Serra' served in one of the bands operating in the southwest; she took to the hills on 15 October 1944 and stayed up in the hills, usually along with 'Boiro', up until he was killed in May 1953, after which she decided to turn herself in and was jailed. Consuelo Fernández Castaño spent some time up in the hills with 'Comandante Florez's band. Benedicta Llanes González and Santa López Fernández from Sotres spent a year up in the hills after April 1945 on account of their links with the 'Brigada Machado' in the wake of a firefight, before turning themselves in in late March the following year. Amparo Freijó Pérez spent a year in the sierras before turning herself and her two-month old baby over to the authorities in the Ibias area early in 1940. Gloria Magdalena Suárez aka 'Isabelita' took to the hills in late 1949 before being discovered in Seville together with 'Marido' and 'Pedro el Andaluz' on 22 March 1952, all three of them killed in the attack on the house in which they were sheltering. Covadonga Montes Suárez, together with another woman by the name of Amparo Gutiérrez Canteli, was gunned down in Peñamayor along with another six sierra-dwellers on 4 June 1938. Sisters Avelina, Celestina and Maria Peruyero Forcellado from Arsenio Álvarez's band, operating in the Piloña district, ended up turning themselves in on 10 March 1940. Another three sisters – Estrella, Gloria and Prima – served in 'Lalo's band in the Valle del Caudal. They eventually turned themselves in, on a date we do not know. Within the wider orbit of that group we find Soledad García Monteserín who eventually turned herself in before the end of the war. Antonia Mendez Garcia from the Libertarian Youth was part of a band alongside siblings Maria and Miguel; Miguel was killed after a dragnet operation and his sister was arrested. Prior to that, Antonia had made up her mind to turn herself in. Balbina Naves Villanueva from 'Comandante Tano's band was killed on Nicolasa hill (Mieres) on 1 January 1939 together with her husband and a further seven comrades. Haydee Pérez Haces served in Bernabe's band for several months, up until she was captured on 12 September 1939 and subsequently jailed. Matilde Riera Álvarez, her husband and her daughter América Riera Riera, along with a fourth ambush victim, were riddled to death at the Llau mine (Langreo). Also in the Langreo district we know of the on-the-runs Adelina Fernández Argüelles, Celsa Gutiérrez Vallés, Luzdivina Vázquez Vargas and Bárbara Zapico, albeit that nothing else is known of them. Sisters Asunción and Elvira Rodríguez Pulgar from Silvino Morán's band in the Aller district were badly wounded in a brush with 33 Falangists before being tried and imprisoned in Saturrarán. Argentina Rodríguez Trapiella aka 'la roja de la Majadica' was arrested in Dobres whilst attempting to get out to France and was initially raped before being murdered on 23 September 1938. Alicia Temprana 'de Castro' also went into hiding in the Peñamayor district following the death of her husband on 6 March 1938 before deciding to turn herself in. Oliva Zafa Suárez perished alongside nine other comrades in the La Bornaína mine in San Martií del Rey Aurelio on 28 July 1938.
On now to the adjacent territories of Cantabria. In addition to Benedicta Llanes and Santa López, mentioned in the section on Asturias as Asturians from the 'Brigada Machado', here we find Dolores Lavín Gómez aka 'Lola' from 'Pin el cariñoso's libertarian band. She was killed after a lengthy firefight together with two male comrades on 28 October 1941. In Valentín Andrés Gómez's book, there are references to Maria González Ganzo, Maria del Carmen Manrique Santamaría and Elvira Sanchez Castillo as members of the Santander Guerrilla Agrupación, albeit that they may have served as runners rather than taking to the hills themselves. Whatever part they played in history, all three wound up captives and imprisoned. Santa López and Benedicta Llanes, both from the town of Sotres, stayed with the guerrilla forces in the Picos de Europa from April 1945 until March 1946.
Now to a different coastal area, in Catalonia this time. There we find the libertarians Julia Romera Yáñez who was part of the UJA [Antifascist Youth Union] in Santa Coloma. Arrested in 1939, she died in prison in 1941. Teresa Castellví Morera served in an action group after the end of the civil war. She was arrested in 1939 and jailed in Tarragona. Serafina Balsalobre Fuentes, together with her brother Jose and others, served in a Barcelona action group. When that was broken up in 1940, she was given a life sentence. Hilaria Fondevilla Fuentes from the 'Pallares' group which operated in Barcelona was arrested in March 1940 and given a 20 year prison sentence. Magdalena Farrés Cortina and Dolores Tarín Marchuet belonged to the Gómez Talón brothers' group. Teresa Tarras belonged to Ramón Claret's group and her comrades were arrested and jailed. We have no information as to her being jailed. Francisca González aka 'Paquita' was a member of the Marín Sobrino group and died after she hurled a grenade at police after her group was captured in a bar in the Raval district in Barcelona on 25 January 1946. Sisters Eulalia and Maria Pajerols Casas – Eulalia was in 'Quico's group and Maria in Facerías's group – made it out into exile. Finally, there was Joaquina Dorado Pita who served in, among others, 'Quico' Sabaté's group and who also seems to have been involved alongside José Pareja in the elimination of Melis.
Let us now leave the coast and head inland. In Ciudad Real province Paulina Amaro Pacha aka 'Paulina' took to the hills and belonged to the band led by 'El Yamba', with whom she went to ground in Barcelona after quitting the 2nd Agrupación in 1946; they both made it out to France in 1949. Sergia Flores Sanz aka 'La Peloto' from the 'Lazarete' band perished with 'Lazarete' in an ambush in Sierra Mochuelo on 5 March 1948. Asunción Méndez Jaramago, who joined the band led by 'El manco de Agudo' was killed along with her father in a shoot-out with the Civil Guard in Puebla de Don Rodrigo in July 1941. In the autumn of 1941 Victoria Cita Ortiz, a cousin of 'Chaquetalarga', took to the hills, only to reappear shortly thereafter to her village after suffering an accident up in the hills.
And now on to Extremadura. In January 1944 Saturnina Serrano González, Concepción Pinel Redondo and Concepción Pérez Serrano took to the hills, spending several months with the guerrillas. They were capture that April and served lengthy prison terms. In the province of Cáceres, we find an unidentified female guerrilla who was captured on 21 May 1945 near Villar del Pedroso following a shoot-out in which 'Pelos Grifos' lost his life. Casimira Álvarez Felipe aka 'La Jopa', from 'Quincoces's band, took to the hills in 1943 before finally being caught on 8 June 1946. Daniela Barroso Escudero aka 'La Daniela', a member of the 'Quincoces' band since 1943, eventually turned herself in in July 1946. Flora Martín spent several months as an on-the-run in the Santa Bárbara highlands near Plasencia, only to turn herself in later. Rosa Padilla Pulido aka 'La Rosa' joined the band of 'El Francés' in 1943, went to ground in Madrid in late 1946 and was murdered in that city by a communist group. Sisters Maria and Paula Rodríguez Juárez aka 'La Goyoria' and 'La Migueleta' respectively, both members of 'Chaquetalarga's band, were eventually deserted by their guerrilla partners and arrested on 30 March 1948. Another women of whom we are aware was Carmen Ruiz Rubio aka 'La Vivillo' who also was up in the hills. In the neighbouring province of Badajoz, we have reports of Josefa Bermejo Grueso aka 'Paquita' from the band led by the libertarian 'Chato de Malcocinado'; she eventually turned herself in in Seville at some undetermined date but not before 1945. Josefa Gómez Rodríguez aka 'Mariselva' from 'El Benítez's band turned herself in on 28 July 1946. And finally Sagraria Vera Gordó from the band led by the libertarian 'Chato de Huelva' perished alongside him following a shoot-out in Valdemua (Huelva). Orencia Ventas Cita was a special case: she took to the hills intending to stop her brother the guerrilla leader 'Chaquetalarga' and to get him to leave the family alone, after she had been 'turned' by Captain Chacón from the Civil Guard. She was caught leaving a trail for the use of her pursuers. She was held up in the hills for several months before subsequently being freed (something that triggered serious squabbling within the group as it was a departure from the code of discipline that required informers to be sentenced to death). Some time after that she had a hand in the capture of a group of couriers and took to the hills again, where she was executed.
In the Levante area we might highlight sisters Amada, Angelita and Esperanza Martínez García (known also as 'Rosita', 'Blanca' and 'Sole'); they belonged to the Levante-Aragon Guerrilla Agrupacion, as did Remedios Montero Martínez aka 'Celia'. All four took to the hills in 1949 after serving as liaisons. After a while, 'Rosita' was harboured in a safe house in Yecla, not that that prevented her from being captured later. Likewise her sister 'Blanca' was in hiding in another safe house in El Oroque. 'Celia' and 'Sole' were betrayed and severely tortured in the barracks before committal to prison. Oddly enough, each time the talk turns to the female presence in the guerrilla war in Levante, the details of the following two guerrillas are left out: Carmen Puig Miñana aka 'Rosita', another member of the Levante-Aragon Guerrilla Agrupación [AGLA] was arrested in February 1947 and CNT member Angelines López Rodríguez aka 'Trini' was attached to the 11th Sector and deserted from the Agrupacion in 1948 in the middle of a Stalinist witch-hunt. Likewise Maria Almonacid Pérez, a member of the 5th sector. That was the area of operations of Teresa Pla Meseguer aka 'Durruti' or 'La Pastora' who was usually accompanied by Francisco Serrano: she was accused of hiding a cache of weapons and of several murders and was eventually captured on the border with Andorra on 5 March 1960. She was sentenced to death although in the end sentence was commuted and she received a 30-year prison term.
As for Toledo, all we have is the name of Felisa Paredes Aceituno aka 'La Golondrina' who took to the hills at the early age of 15, joining 'El Comandante's band before moving on later to 'Cuquillo's band. She was betrayed in 1946 and killed whilst en route to France on 30 April 1950.
Then there was Juana Doña Jiménez aka 'Maria Luisa' in Madrid and her involvement in the urban guerrilla campaign. Initially arrested in December 1939 and again on 25 February 1947, she was tortured and condemned to death, which penalty was commuted to a 30-year prison term, of which she served 18.
Also in the Centre region (no further details available) there was Elvira Alberdi Conejín aka 'La Capitana', who was captured by the Civil Guard in a location unknown. Up in the provinces of Galicia and neighbouring León we find several female guerrillas such as Pilar Fernández Seijó aka 'A montañesa' who was active in one of the bands operating in the Arousa ria, specifically the Rodrigo Berruete group. She was burnt to death with two comrades in February 1937. 'A Rubia' was the only female member of the 'los enmascarados' group which was dismantled in August 1942. Eudoxia aka 'A Catalina' was part of the 2nd Agrupacion of the Galician Guerrilla Army. Rosa Alves aka 'La Africana' was with the band led by 'Manolo el del Diente de Oro'; it operated out of Portuguese territory. Antonia Díaz Pérez was to perish alongside 'Guadrarrios' in an ambush in Vilanova de Lorenza on 25 June 1948. Josefa Escourido Cobo aka 'Lua' and Celia González Pernas, both from Lugo, were killed on 21 June 1949 along with three other male guerrillas following a clash with the Civil Guard in Silán in the Mures district. Maria Remedios Gallego Abeledo aka 'Marita' went on the serve as a commissar with the one detachment from the 4th Agrupación. Carmen Temprano Salorio from that same Agrupación was killed following a fierce firefight in Zas (Negreira) on 5 March 1949. But perhaps the best known of the Galician female guerrillas was Enriqueta Otero Blanco aka 'Maria Dolores', the former secretary to 'La Pasionaria'. On the one hand she served in the libertarian guerrilla unit led by 'El cariñoso de Gredos' for 11 months and also with the Galician communist guerrillas. She was captured in 1946 and served 19 years in prison. Sisters Antonia and Consuelo aka 'Chelo' Rodríguez López started out as couriers and later took to the hills themselves joining the Leon-Galicia Guerrilla Federation. Antonia made it out to France in October 1948 and her sister followed her the following year. Alpidia García Moral aka 'Maruxa', another member of that Federation, was arrested in Villasinde (Leon) on 17 March 1949 following a savage clash with the Civil Guard. A Civil Guard sergeant took his own life a short time later. Alberta Viñales Martínez aka 'La Chata' was also a Federation member, taking to the hills in 1945 and she successfully escaped to France on a date undetermined. In 1948, fellow group member Adoración Canedo Canedo also made it out to France; she had been up in the hills since early 1941. Alida González Arias aka 'La Penca' was a yet another member of the Federation; not only that, but she was blamed for the death of the legendary 'Girón' who had actually been murdered by a Civil Guard infiltrator. Over time she managed to leave for Switzerland and it was only many years later that the facts about the demise of the guerrilla 'Girón' (and her blamelessness therein) came to light. Also in the Federation's ranks we find Asunción Macías Gallego aka 'Pandereta'. On 26 November 1947 the corpses of three guerrillas from Casaio were found: one of them was Claudina Calvo Álvarez; they belonged to the Federation and it looks as if they were executed by the guerrillas themselves for breaching the rules of the group. And to round off our section on the members of the Federation, we ought to name the members of a large libertarian family up in the sierras – Consuelo Alba Digón and her daughters Baldomera and Domitila Gutiérrez Alba; they had initially served in Abelardo Gutiérrez Alba's group before transferring to the aforementioned Guerrilla Federation.
Shifting now to the trans-Pyrenean invasions of the summer and Autumn of 1944, we have the names of Carme Casas Godesart aka 'Elisa', who crossed the border via Agullana (Gerona) only to be arrested on 6 April 1944 while serving with the 570th Brigade; she was wounded and captured in early December in Castillazueo. A fellow member of the same unit was Esperanza Gutiérrez López who was also captured and given a 14-year jail term. In the 5th Brigade which reached the Sierra del Cadí in Catalonia, there were four women, albeit that the only names we have refer to Maria Camarasa and Roser Giménez who made it back to France safe and sound. We are also aware of the involvement of Consuelo Carriedo, who held officer rank but we have no further details. Madrid-born Pilar Vázquez aka 'Ramona' crossed over with the 21st Brigade and was captured in Borges Blanques on 16 November 1944. The libertarian Sonia Niel aka 'La Chica' also played a part in the invasion, albeit that we do not know with which brigade. Natalia Querol from Broto who earned herself a citation for her display of courage, returned safe and sound to France. And let us close this section by citing the names of Concepción Tarantiel, Teresa Manelich from Sabadell, Ivette Valls from Fígols and member of the command, Josefa Ramos. More recently we have come upon the names of Francisca García Brun and Tomasa Cebrián Ortega, both of whom were members of the 9th Brigade, captured in San Miguel de Aralar on 17 October. Maria Falseto Garcés and Celestina Fernández Andrés must also have been involved in the invasions; they were both imprisoned in Zaragoza in late December 1944, at the same time as the almost 90 guerrillas brought in from the prison in Lerida. And let us close with Vitorina Castán de Vell who entered Spain on 26 November as part of Major Barroso's special squad.
To conclude the female involvement in the guerrilla war, let us cite the name of the libertarian Julia Hermosilla Sagredo. This activist had a hand in two attempts on Franco's life that were carried out in San Sebastián, as part of the support groups, in the cases of the thwarted aerial bombing in 1948 and the Ayete Place attentat in the early 1960s.
El Salto, 23 March 2022 https://www.elsaltodiario.com/ni-cautivos-ni-desarmados/listado-de-mujeres-que-actuaron-en-la-guerrilla-antifranquista
Image: The Catalan libertarian sisters and guerrillas Eulalia and María Pajerols [Imanol]
Translated by: Paul Sharkey.