David Polyakov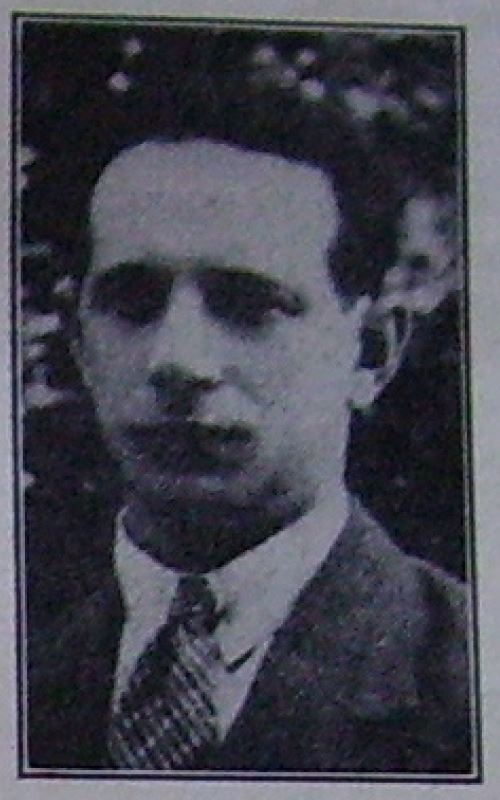 When Hitler's hordes came to Paris, c[omrade] David fled to the west of France and was, after the armistice, in the unoccupied zone. Some time later, after the occupation of Paris, the Germans issued a proclamation calling the escaped [persons] to return to the capital and return to work. The proclamation promised a full guarantee of immunity.
After much hesitation, David, together with other comrades, pushed by poverty, decided to return to Paris. It was a fateful decision. Very soon he was arrested on the street and, as a Jew, was sent to one of the many nazi concentration camps. David, like millions of other Jews, did not return from the camp…
During the revolution, David took an active part in the Russian anarchist movement. He was an active member of the Smolensk group. Then, when the anarchist movement of Great Russia was stifled, he went to Ukraine and worked in the groups of the Confederation of the "Nabat" ["Alarm"]. When the "Nabat" movement was destroyed, David left the "socialist fatherland" and moved to Poland.
In Poland, David contacted Nestor Makhno, who at that time was interned in Danzig, and took an active part in organizing the escape of the latter in Germany. Shortly after the successful escape of Makhno, David went to Paris, where actively worked in the Russian and Jewish anarchist groups until [his] arrest by Nazis.
He fell the victim of a violent racial insanity, unprecedented in the history of mankind…
From: [Maximov, G. P.] "David Polyakov" // Delo truda – Probuzhdeniye. New York. 1946. October-November, No. 19, p. 25.. Translated by: Kirill Limanov.