Kropotkin Goes Missing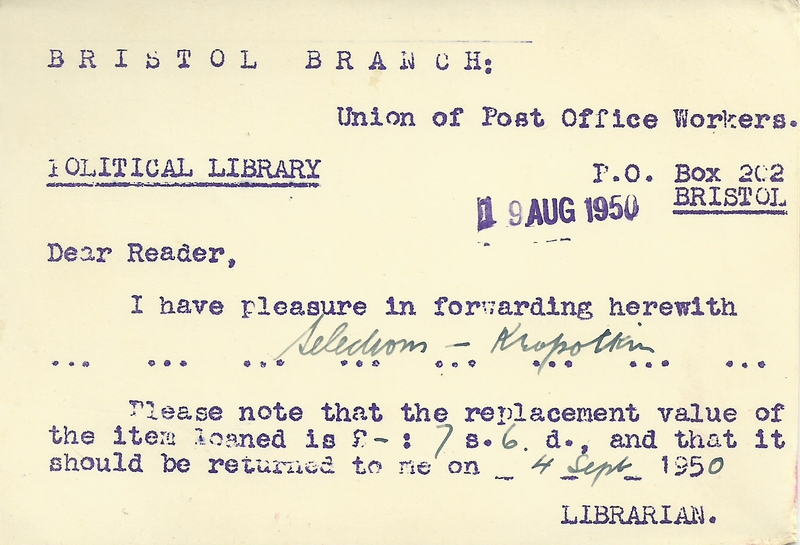 Freedom Press published a selection from the writings of Peter Kropotkin in 1942 (on the 9th of December, according to the book). It marked the 100th anniversary of his birth on that day and was edited and introduced by Herbert Read. I recently picked a copy up, thinking the KSL could sell it at the bookfair. It's an attractive book: hardback and not too long (and without the pinched look wartime books sometimes have).
And then I found the index card: apparently it was due back to the Political Library of the Bristol Branch of the Union of Post Office Workers on the 4th of September 1950. Which (I think) is a fascinating snippet of book history. I don't know if the Bristol Post Office was an anarchist stronghold. But that library got, lent and lost this Kropotkin book. There's no indication of how many times it went out. It's a tiny fragment of anarchist history. But it shows an anarchist book making connections outside the anarchist movement itself.
But now I face an ethical dilemma. Should I have sent the posties their book back, or do you think they'd be happy with the replacement cost (seven shillings and sixpence)?