Stuart Christie has died after a lengthy illness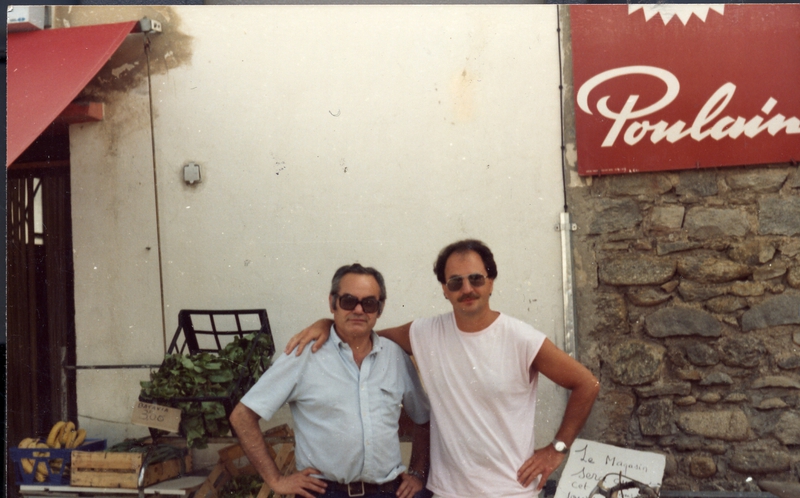 (Scotland) July 1946 – [Chelmsford] August 2020, at the age of 74). I made Stuart's acquaintance back in 1965 in Carabanchel prison (Madrid). Since then, we have never lost touch.

Stuart was convicted in Madrid on 2 September 1964 by a court martial and sentenced to a twenty-year prison term; his co-accused, Fernando Carballo Blanco was sentenced to thirty years. Both were charged with Banditry and Terrorism for having attempted to mount terrorist attacks on the Franco regime. Stuart was released in 1967, thanks to international pressure brought to bear with help and support from VIPs such as the English philosopher Bertrand Russell and French philosopher Jean-Paul Sartre. Upon his release, after having served three years, and once back in England, he carried on with his activism within the libertarian movement. He resurrected the Black Cross (the Anarchist Prisoners' Aid Association) and launched the paper Black Flag with his inseparable comrade Albert Meltzer. He published a range of books by Spanish writers such as Antonio Téllez's life of Quico Sabaté [translated by SC] and José Peirats's three-volume study The CNT in the Spanish Revolution (translated by Paul Sharkey with corrections, notes and editing by Chris Ealham) or the historical fiction novel The Man Who Killed Durruti by writer Pedro de Paz.

His death has robbed me of a comrade, a co-worker upon whom I could always rely. Let me say that Stuart spent his entire life championing the memory of the maquis, in which he was an indefatigable pioneer.

Salud, comrade, rest in peace.

Along with the comrades from the Berga local (the Centre d'Estudis Josep Ester Borràs, the Ateneu Columna Terra i Llibertat and the CGT of Berguedà) I want to send our deepest and most heartfelt condolences to his daughter and nearest and dearest,

Joan Busquets, Former maqui (20 years served in prison) 16 August 2020.
Image: Stuart Christie, Juan Busquets Verges, Ceret, 1994 (see the Stuart Christie photo album https://www.katesharpleylibrary.net/gqnmc8)
From: B. Llibertari, the web page of El Pèsol negre. The News Portal of Bages and the Berguedà: http://www.bllibertari.org/ha-fallecido-de-una-larga-enfermedad-stuart-christie.html. Translated by: Paul Sharkey.