Augusta Farvo, Partisan and Kiosk Operative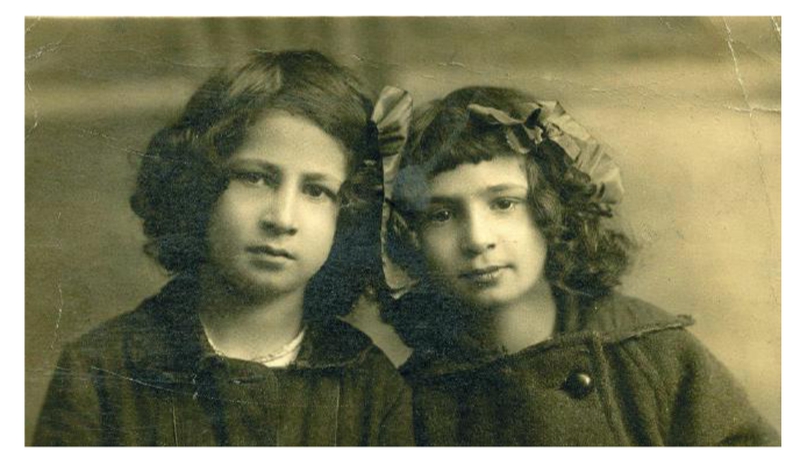 Her identity card, renewed on 18 June 2002 had her recorded as Agostina Farvo, born in Milan on 24 March 1912 (to Modesto Lorenzo and Maria Emilia Motta), living in Milan at No 1, Via Passaggio degli Osii, profession pensioner, civil status FREE! To all of us and more besides she was not Agostina but Augusta, the doyenne of Milan's anarchists, a partisan and kiosk-holder in the Via Orefici right in he heart of the city, formerly the wife of Erminio Pricchi (the marriage did not last long). Her kiosk was to serve as an essential rendezvous point for Milan anarchists after the Second World War, a sound, safe place for contacts, appointments and meets.
Even though she was a teacher, she opted not to teach, least she be obliged to mislead the kids by regaling them with the lies of the powers-that-be; and besides she was to decide to not have any children because – this was back in the days of mandatory conscription – she had no desire to supply cannon-fodder to the State. She had a sister, Tina, seen in the photo (above) from the 1910s (Augusta was the younger, shown on the right), plus a brother, Modesto Lorenzo, born in Milan on 24 April 1919. It was actually Modesto's daughter Marina Farvo who recently handed over to us a small batch of Augusta's papers and photographs, a section of which we have published here. Albeit modest, it represents a priceless treasure that boosts our archive of minor stories, slices of life that the CSL had, over the years been (slowly) amassing, preserving and assessing, in the belief that anarchism's story must also and above all be told from that angle, the angle of the women and men who "lived" in in flesh and blood. A straightforward, free, self-educated woman (like many of our comrades from her day), with a passionate interest in politics and trading letters (a game she always emerged victorious), she was open to ideas and communicative. Augusta was held in high esteem by people of all persuasions, including Sandro Pertini. During the Resistance, she served in the Bruzzi-Malatesta Brigades [See our Bollettino, Nos 5,16,46 and 47] [1], making it her business primarily to save the lives of many comrades, hiding them in her own home during the most dramatic moments in the partisan struggle.

After the war, her home became the base to two groups – one an Esperantist group, the other an anarchist group – and her kiosk became a rallying point for the Milan anarchists (especially during the years when they had no premises of their own, namely, between the mid-1950s and about the mid-1960s), somewhere where they could find the libertarian press, including international publications. Augusta's home was always open and welcoming to those in need of assistance; A rendezvous point, meeting place and reference point; in the 1950s she welcomed Spanish anti-Francoist exiles such as Josep Lluis Facerías (1920-1957) and then, in the 1960s upcoming generations of anarchists.

Come the Piazza Fontana massacre on 12 December 1969, she was at the centre of the storm that affected all libertarians as they were unfairly accused of having planted that deadly bomb, not least because friends of hers – Giuseppe Pinelli and Pietro Valpreda - were fingered by Police HQ as having been behind the bombing. Once again Augusta's home became a rallying -point for all sorts of initiatives linked to the massive counter-information drive regarding the strage di Stato (State Massacre), not least on the part of the Milan groups linked to the Circolo Ponte della Ghisolfa and the Bandiera Nera (Black Flag) group, Pinelli's group. Together with Fernando Del Grosso, she herself was to embark upon a hunger strike in Rome (in Porta S. Giovanni) from 13 to 20 October 1971 to press for a date finally to be set for the trial of the comrades indicted over the 12 December 1969 bombings. And once the State was forced to pass a law (which soon became known as the 'Valpreda Law') to release the unjustly detained comrades, it was to be Augusta who played host to Pietro Valpreda in Milan, in her home in the Passaggio Osii, right above her historical kiosk, enduring the daily presence of the police personnel charged with keeping an eye on the one-time "monster", Valpreda.

Augusta died in Milan on 20 May 2003. She was carried away to the stains of Pietro Gori's song Addio a Lugano, draped in the red-and-black colours.

Bollettino Archivio G. Pinelli, No 54, February 2019 https://centrostudilibertari.it/sites/default/files/materiali/bollettino_54.pdf

Notes

1 See The Bruzzi-Malatesta Brigades in the Resistance in Lombardy: Libertarian Organisation in Practice by Dino Taddei https://www.katesharpleylibrary.net/v9s5zc
Translated by: Paul Sharkey.