Flavio Costantini (Rome, 21 September 1926–Rapallo, 20 May 2013)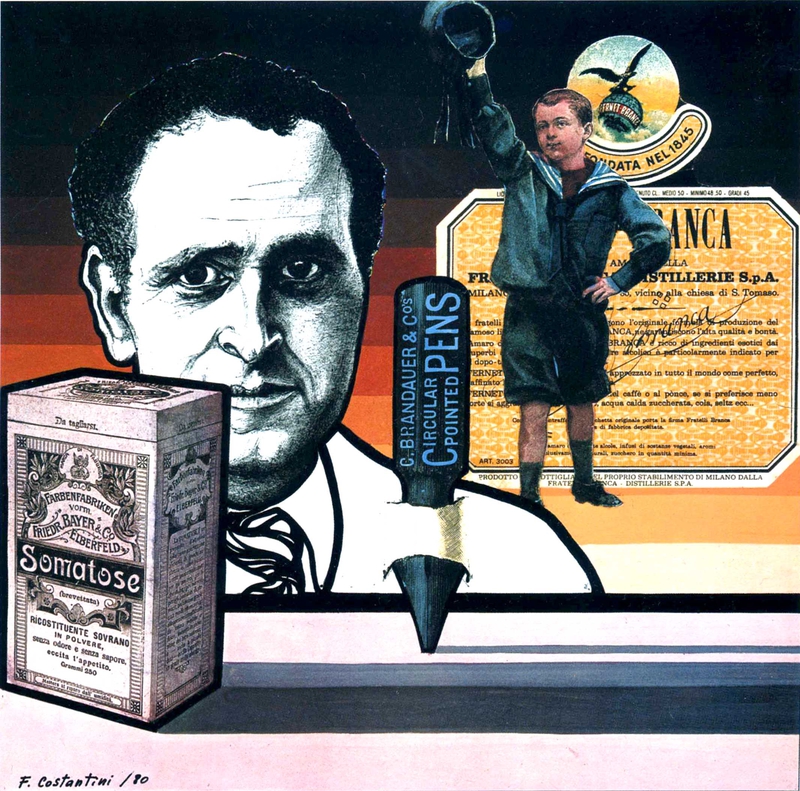 Sad news today: after a month's deterioration in his health, Flavio Costantini, graphic artist and friend of 40-years, passed away peacefully in a Rapallo hospice on Monday 20 September. His wife, Wanda, and other close family members and friends were at his bedside. Flavio had lung cancer for some time; the seriousness of his condition, however, was known only to himself and Wanda – until near the end, which came sooner than everyone expected. He leaves cheery memories, and the world – artistically at least, with his visually thought-provoking images – a richer place …
Flavio collaborated with me from the launch of the first Cienfuegos Press publication, illustrating the cover of Antonio Tellez's 'Sabaté. Guerrilla Extraordinary' in 1974, through to the jacket design of 'General Franco Made Me A Terrorist' in 2003. In 1975 we (Cienfuegos Press) published a collection of his silkscreen prints with an anarchist theme, 'The Art of Anarchy', which was selected by the National Book League as one of the top ten book covers of 1976. An appreciation of Flavio's work I wrote in 1976 appeared in 'Illustrators 50', the magazine of the London-based Association of Illustrators.
[Originally posted at http://www.christiebooks.com/ChristieBooksWP/2013/05/flavio-costantini-rome-21-september-1926-rapallo-20-may-2013/ ]
From: www.christiebooks.com.