Library (book) news (October 2016)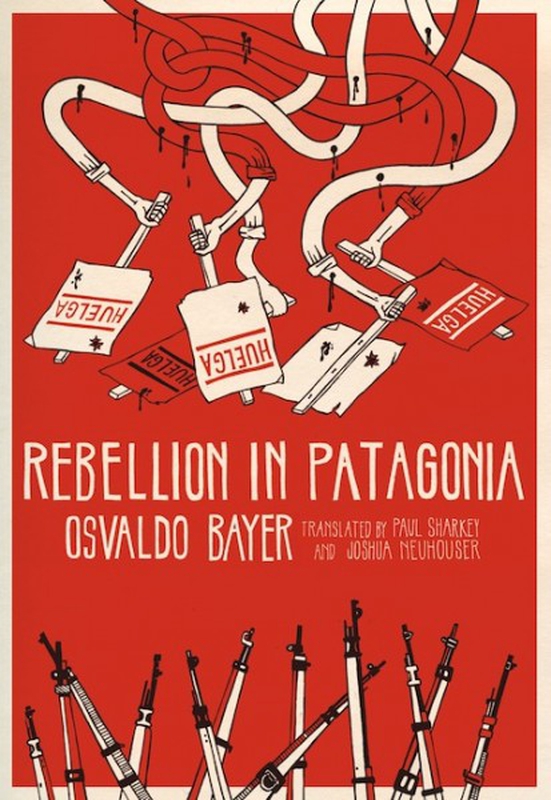 We have two books co-published with AK Press, and another on the way. The first one out is the first English translation of Osvaldo Bayer's Rebellion in Patagonia. It's a tragic account of how the workers of Patagonia revolted against the landlords – and were crushed.
Rebellion in Patagonia's reviewed on our website:
'Tragic though it is, Rebellion in Patagonia is written with style as well as heart:
"we can imagine those two tiny Fords traveling through the desert, carrying eight madmen drunk on the ideas of social justice and human redemption. What possessed three Spaniards, one Pole, one Argentine, and three Chileans to set off through this wasteland to bring the gospel of Bakunin to those illiterate, God-forsaken peons? They were crazier than any characters dreamed of by Roberto Arlt, beyond the imagination of even Maxim Gorky. A former stagehand, a stevedore, a mechanic, a former telegraph operator, three shepherds, a former electrician, and a hotel valet go off to fight for social justice and human redemption in the depopulated expanses of Patagonia. A shame that the conversations between these eight messengers of dynamite and fury weren't recorded. If Jesus had happened upon them in the desert, he would have shook his head sadly and told them, 'Brothers, you are exaggerating the teachings of the Gospel.'" (p156-7)
'Bayer's book is a memorial to them: "flowers for the rebels who failed" as anarchists like to say, a tribute based not on a sense of nostalgia but a love of freedom. It's also a reminder that the past is important: how can we change things if we don't understand how we got where we now are?' [1]
ISBN: 9781849352215; 506 pages
https://www.akpress.org/rebellion-in-patagonia.html
The Albert Memorial
Albert Meltzer was one of the most notable and influential figures in the British anarchist movement of the second half of the 20th century. From a schoolboy supporter of the Spanish Revolution, he was a committed anarchist militant for the rest of his days, involved in restarting the Anarchist Black Cross and helping to found the Kate Sharpley Library. His many books include The Floodgates of Anarchy (with Stuart Christie), Anarchism: Arguments For and Against, and his autobiography I Couldn't Paint Golden Angels.
This second edition is expanded with further essays, including Albert's first and final articles.
ISBN: 9781849352802 103 pages.
https://www.akpress.org/the-albert-memorial.html
Coming Soon: Prison Memoirs of an Anarchist by Alexander Berkman (First annotated edition)
In 1892, Alexander Berkman tried to assassinate Henry Clay Frick for the latter's role in violently suppressing the Homestead Steel Strike. Berkman's attempt was unsuccessful. He spent the next fourteen years in Pennsylvania's Western Penitentiary. Upon release, he wrote what was to become a classic of prison literature, and a profound testament to human courage in the face of oppression.
This new edition of his account of those years is introduced and fully annotated by Barry Pateman and Jessica Moran, both former associate editors of the Emma Goldman Papers at the University of California, Berkeley. Their efforts make this the definitive version of Berkman's tale of his transformation within prison, his growing sympathy for those he'd considered social parasites, and the intimate relationships he developed with them. Also includes never-before- published facsimile reprints and transcriptions of the diary Berkman kept while he wrote this book, conveying the difficulties he had reliving his experiences.
See: www.akpress.org/prisonmemoirsofananarchist.html
1 see Flowers for the rebels who failed: Rebellion in Patagonia by Osvaldo Bayer [Book Review] at http://www.katesharpleylibrary.net/905rp9