Albert Meltzer (with anarchist publications, 1976)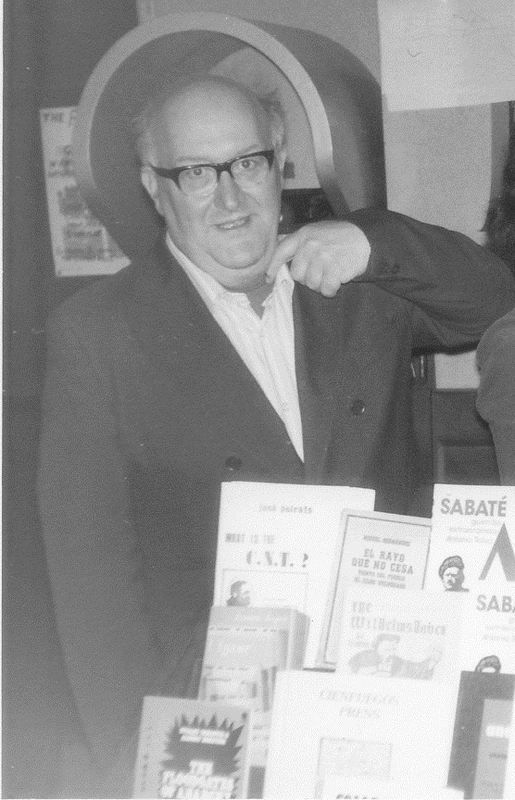 Albert Meltzer doing the Cienfuegos bookstall at a benefit night for the Spanish Resistance in the foyer of the Conway Hall (1976).
From: For non-commercial use, please credit Phil Ruff as photographer and/or source. To arrange permission for commercial use, please contact Phil Ruff via the Kate Sharpley Library..